We have detected that you are using an outdated browser. Please update your browser to the latest Internet Explorer, Firefox or Google Chrome to experience optimal quality.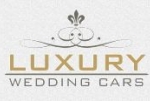 2011 Maserati Quattroporte
View Profile

2316
Maserati Quattroporte Wedding Car Hire in Sydney: Enquire to get a Quote & Prices from Luxury Wedding Cars Sydney

Share
Bride and Groom in the back of this Maserati Quattroporte Sedan wedding car can relax and enjoy the ride in a well-insulated cabin, free of any annoying vibrations. The Maserati Quattroporte offers an array of rear seat positions thanks to a multitude of functions including their independent, electronic movement. The separate lengthways shift and reclining movement means that passengers will have no trouble finding a comfortable position in this beautiful pearl white Maserati Quattroporte.